child story
Laura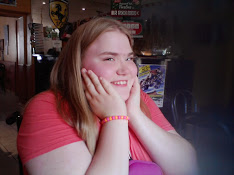 Laura is 16 years old and and has Smith-Magenis syndrome.
She has a twin sister.
Her favourite colour is pink.
Her favourite toy is her teddy called Candy.
Laura enjoys dancing, cooking, anything to do with Disney and her Kindle.
Laura finds it funny when other people are acting daft! Her parents love Laura's sense of humour, find her laugh infectious and find it funny that her laugh has a Liverpudlian accent.
Her family's proudest moment was when she had a dance performance at a theatre with her school. They are also proud of her development and how she has become more sociable recently.
Funniest Moment: Laura's Grandad had a birthday and her uncle has a BBQ. At this BBQ there was a singer, Laura went over to the singer and started to sing "Wind beneath my wings".
Laura has a very infectious personality and has a love for life.
---